Golden guns in store
2019-11-22 09:21:15
Soldiers!
Four impressive golden guns for brilliant victories have hit the game store! Riflemen will be able to extend their arsenal with the legendary rifle M16A3 Custom, Meds can get their hands on the tactical pump-action Fabarm STF 12 Compact, Engineers — on a stealthy submachine gun Honey Badger, and Snipers — on the heavy English rifle AS50.

Golden M16A3 Custom

Golden Fabarm STF 12 Compact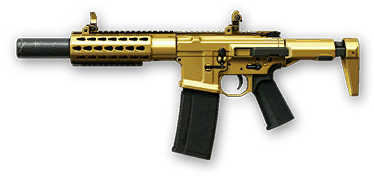 Golden Honey Badger

Golden AS50
Naturally, by killing enemies with these precious golden weapons you will be able to achieve memorable distinctions.




Which weapon will you try in battle first?
Moreover, there are two classic models up for grabs. Though not golden, they pack a superb punch. So next time your rivals will think twice before getting engaged into a combat against you. We are glad to present the shotgun MAG-7 and the assault rifle Beretta ARX160!


See you in game!
---
Discuss the article