Game Shop Update: December 30
2019-12-30 10:09:40
Soldiers!
December is drawing to a close putting an end to the December arms race. However, we have lots of cool guns in store that you can acquire at a discount of up to 60%. Enter the New Year armed to the teeth!
The today's shop update features another unique series available only on consoles - "Fire and Blood". The weapon looks will definitely attract fantasy and dragon fans!
Permanent regular weapons will be a decent top up to your armory:

MK 14 EBR

SIX12
If you have already got a regular weapon model in your arsenal, it is high time to get your hands on its golden version that sports improved specs:

Golden M16A3 Custom

Golden Beretta ARX160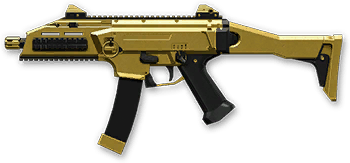 Golden CZ Scorpion Evo3 A1

Golden Thompson M1928

Golden Marlin 1894 Custom

Golden Steyr Scout
Happy New Year!
---
Discuss the article