Spooky update
2019-10-29 08:41:47
Soldiers!
A spooky update has landed on the Warface server bringing PvP maps in thematic settings, new one-off items, a Ranked Matches Season with extraordinary rewards, a PvE-event and much more. You won't be bored!
---
New locations
"Streetwars (Halloween)" map. The location has adopted a festive look for a while. The place is now teeming with zombies, pumpkins, coffins and other attributes of Halloween. At the same time, you will find key objects on their common places. The goal of the fight will remain the same - to destroy as many enemy soldiers as possible. The team that reaches the limit of 150 kills or scores the majority of kills in the allocated time will win.
"Halloween Farm" map. Something strange happens here at night: one hears spine chilling sounds, coffins and ominous jack-o'-lanterns haunt the place. Keep your eyes open - enemy bullets are not the only danger. Devil knows what else can be waiting around the corner. Rumor has it that even witches were seen crossing the midnight sky! Make use of the dark: there are plenty of secluded places to set ambushes and plant mines. However, beware of the old cemetery, some kind of hell is going on there.
Deal with evil spirits and eliminate the enemy unit!
---
Game shop top up
Before you start exploring the updated maps, get suitable guns and equipment. They are already available in the game store!
New helmets. Are you sure nothing can frighten you in battle? These helmets will undermine your confidence. Be first to scare the hell out of your opponents! The unique masks with class-specific looks will become a final touch to your Halloween vest. You have not forgot to get them, have you?
| | | | |
| --- | --- | --- | --- |
| Shaman Mask | Witch Doctor Mask | Jester Mask | Ogre Mask |
"Frankenstein" camo. It still remains unknown how these creepy camos got into the Warface supply warehouse and how they were created. Perhaps it is for the better? Most importantly, they look really brutal and show explicitly that you are no person to be trifled with. If you do not have a suitable weapon to apply the skin, no worries, all models are available via direct purchase in the game store and in random boxes.
Enfield L85A2 Custom
DP‐12
SIG MPX SBR Custom
AX308
Please note that if you buy a normal SIG MPX SBR Custom, it will come with a pre-installed Frankenstein skin. This is a bug that will be fixed in a while. In order to retain a skin, please purchase it separately.
"Mischief" series. Do not be confused by the selection of weapons in this collection. All models have improved specs compared to their regular versions. Their frightening design will sow terror in the hearts of your enemies. It is also a good idea to carry more themed fragmentation and smoke grenades to turn the battle into a real explosive party! Grenades offer a special effect when they go off - your enemies will be blown up with envy!

Mischief H&K G36K

Mischief H&K MG36

Mischief SPAS-12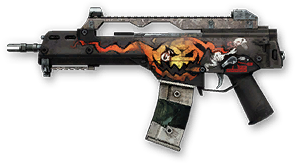 Mischief H&K G36C

Mischief H&K SL8
Mischief Stechkin APS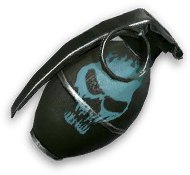 Mischief Fragmentation Grenade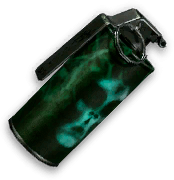 Mischief Smoke Grenade
---
Tavor TS12 Custom
Another addition to the shop will be a perfect choice for Medics - Tavor TS12 Custom. The golden version of the weapon is available in a random box, the regular one - both in a random box and in a direct sale.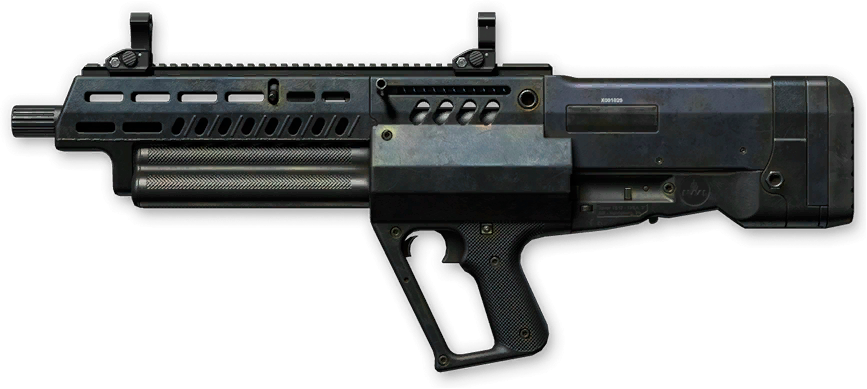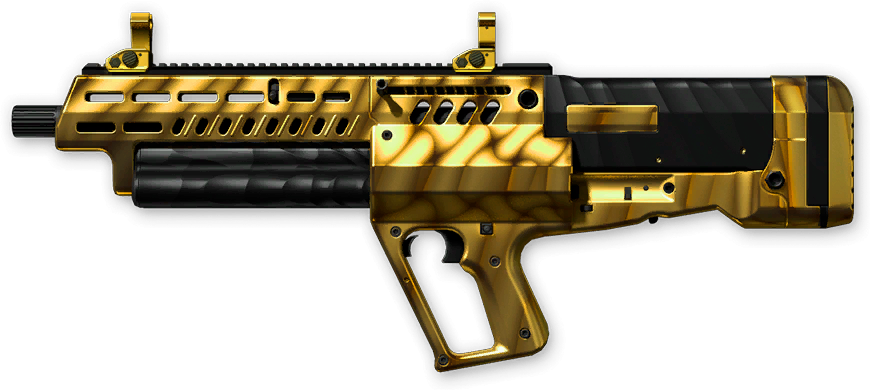 ---
New ranked matches season
A new Ranked Matches Season has kicked off. Apart from intense battles for the honor to get into the first league there are increased rewards awaiting: each league reached will grant a box with the automatic pistol Glock 18C "Black Shark" in addition to the usual currency and boosters. If you manage to reach the first league, the Tactical Axe "Black Shark" will become rightfully yours!
You can learn more about the new RM Season, awards and the dates of celebration in dedicated news articles.
---
PvE-event
Are you more into PvE? Then join the new event! Each PvE mission successfully completed on Hard will yield a box with the unparalleled automatic pistol Glock 18C "Black Shark". You can receive unlimited amount of boxes meaning that everything depends on you. More wins - more rewards!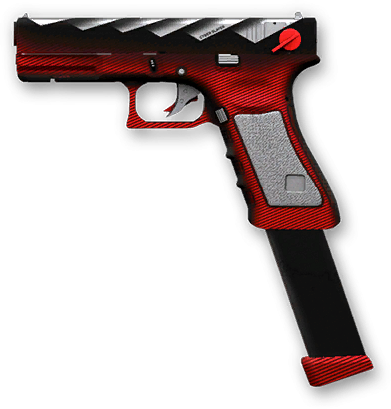 The event will last exactly for a week. It will come to an end during maintenance on Tuesday, November 5. Therefore, there is no time to waste. Assemble a team of professionals and rush into battle.
---
Rewards
The daily gift streak has been changed. Enter the game every day and get useful items: resurrection coins, grenades, Crowns and even permanent arms!
| | | | | |
| --- | --- | --- | --- | --- |
| 1st day | 2nd day | 3rd day | 4th day | 5th day |
| | | | | |
| x300 | x10 | x50 | x500 | Permanent |
Don't worry if you miss one day - the gift streak progress will be preserved.
---
Increased rewards
Can't wait to try out gifts and new items from the game store in battle? Increased rates will make fighting particularly delightful: get into combat and gain 50% more of XP, WF$ and VP from October, 31st till 9:00 a.m. (UTC) on November 4.
Do you believe in ghosts? No? And they believe in you. You will succeed, fighters. Move on!
---
Discuss the article