Coming soon: Mars Raid
2019-10-03 11:39:16
Soldiers!
Very soon, the Warface squadron will be setting off for the Red Planet. Remember how the Sunrise raid ended? Expect an exciting sequel with unique gameplay — you'll be able to go into battle by taking control of the SEDs! Atmospheric zones, powerful energy weapons, unpredictable plot twists and much more awaits you in the new Mars raid. Prepare for battle, there isn't much longer to wait!
---
Story
The Mars colonists have found the Sedrus bacteria. The materials they produce were recently found on Earth, and Blackwood used them in experiments to create new supersoldiers and to send nerve impulses at range in the SED project. However, the supply of materials has almost run out, and the corporation needs live samples of the bacteria to produce it. As luck would have it, they can be found on the Red Planet.
Oberon White is sending SEDs in landing capsules to capture the colonist base. The Warface squad must disrupt his plants and oppose Blackwood beyond the bounds of Earth with the help of the enemy's androids.
---
A new gaming experience
While completing the Mars raid, you'll have an entirely new gaming experience due to unique gameplay never before seen in any previous raid.
Ranged SED control. Thanks to unique Blackwood technologies, players can find themselves on Mars, connected to enemy androids and controlling them at a distance.
ARCUS energy rifle. A unique modular gun developed specially for the Martian mission. Has several fire modes that you can use regardless of your class: assault automatic, tactical semi-automatic, and a special mode designed for encounters with the most dangerous enemies. ARCUS can operate without reloading, though it can overheat.
Altered gravity. The gravity on Mars is lower than on Earth, so movement will feel unusual. Movements will be slower, and jumps — higher and longer.
Solo stages. To destroy the final enemy, players will need special ARCUS modules that you'll only be able to get for completing special zones individually.
Cosmic defibrillator. Can be used by all classes, but has one charge that restores only at checkpoints. Unsuitable for dealing damage to an enemy.
---
New Enemies
You'll go face-to-face with extremely dangerous enemies that you've never seen before.
Spider mines. Self-guiding explosive devices that move toward enemies on detection and explode when they reach their target.
Martian SED-2. Blackwood's main offensive force. Armed with energy weapons and with various roles on the battlefield — snipers and riflemen. The most dangerous elite SED-2s are black — they're designed for frontal attacks and have high durability.
The Antei-6. A heavy droid designed for mining. Blackwood took control of it and is now using it as a war machine. Fires from a machine gun, and when in a vulnerable position, releases self-guiding missiles and uses a protective EMP field.
You'll also go up against a unique boss whose size exceeds all the enemies you've seen before. Your squad will have to work in close collaboration to defeat it.
---
Ares Weapon Series
For completing the Mars special operation, you'll be able to get unique Ares series weapons hot from Martial laboratories! The series includes one gun of each class. Ares isn't a camouflage, but a tactical shroud that changes the weapon's geometry and upgrades its stats.

Ares M60E4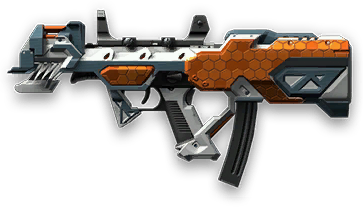 Ares JS 9mm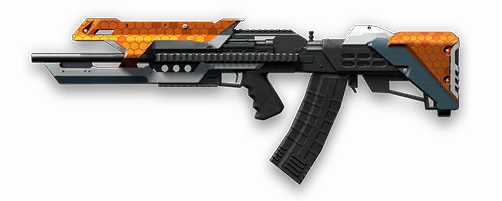 Ares Saiga Bullpup

Ares MK 14 EBR
Of course, you'll get unique stripes for killing enemies with Ares weapons!





---
Achievements
The most exemplary soldiers will get 20 themed achievements. To collect all the marks, badges and stripes, you'll need to not only defeat your enemies, but also demonstrate the highest level of teamwork.



















Blackwood's actions could lead to the death of the colonists and terrible consequences. Stop the enemy at any cost!
---
Discuss the article