Light Cycle skins and more
2019-08-06 09:24:10
Soldiers!
Do you want to win battles with flying colours? Light Cycle skins will be the right pick. These weapons gleam faintly with various colours and glow softly in the dark. The guns will certainly draw your comrades' attention!
Don't miss the chance to get your hands on the brand new camos that so far are available only on consoles.
---
Weapons
Do you feel more comfortable with golden and classic models? Check out the elegant version of the SCAR-L PDW subgun and the classic marksman rifle Bushmaster BA50.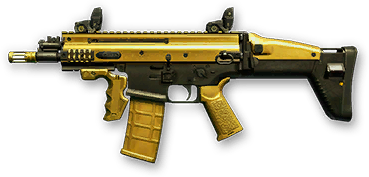 See you in game!
---
Discuss the article