The first shotgun pistol is in-game!
2019-04-09 07:49:49
Friends!
Today's update in the game store is an extraordinary one: exclusive Underground skins have arrived, as well as Yellow Emperor weapons, Taurus Judge shotgun pistol, and other weapons. Conquer in style!
---
Underground Skins
These exclusive skins, specially created for the console version of the game, are already in the store right now. The bold and bright skins will call you to decisive action and lightning-fast victories. Skins for those who like to raise their flag on the ruins of their enemies!
---
Taurus Judge
Taurus Judge is an important new addition that all snipers are going to love. Unlike other secondary weapons, it shoots shotgun shells and deals devastating damage at close range. This shotgun revolver will definitely strike the fancy of PvP fans. By the way, did you notice that it has an available Underground skin?
---
Yellow Emperor Series
These guns, which feature a firebreathing dragon and an aggressive color scheme, will look great in your character's hands. You'll be the envy of your squad and lead your team to easy victories!
Want even more weapons from this series? No problem! A full pack of weapons is waiting for you, plus 2000 Kredits to boot. More details here.
---
Other Store Changes
Micro-Roni CAA. Engineers will definitely appreciate the golden version of this sub-machine gun. The futuristic design and respectable combat stats will earn this model a worthy spot in the arsenal of any soldier. Judge for yourself: high damage output, gentle recoil, a roomy 40-bullet magazine, and the highest hip accuracy of all sub-machine guns. It also has 3 unique attachments that will let you instantly change tactics in the heat of battle.
Get yourself the bright stripe that goes with it for taking down 999 enemies!

Medics and riflemen won't leave empty-handed either. Be on the lookout for Fabarm STF 12 Compact pump-action shotgun and the world-renowned Enfield L85A2 Custom rifle in the store. These models definitely won't let you down in battle!
If that's not enough, then take a look at the Russian PP2000 sub-machine gun, which you can get right now at 30% off. It also has an Underground skin available.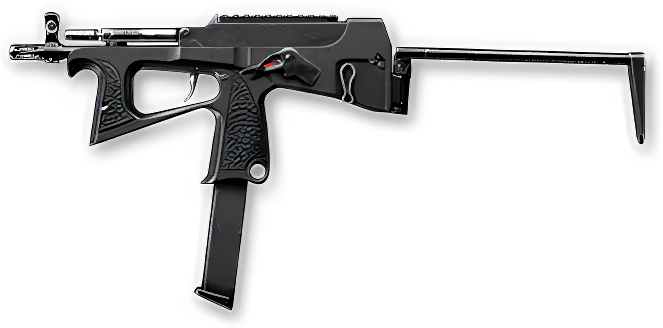 Now you're really ready for action!
---
Discuss the article