Golden Steyr Scout and other guns hit the store
2019-03-22 09:36:25
Soldiers!
As experienced snipers say, the Steyr Scout is the best precision rifle in game. If you want to try out this highly praised gun, field-test it. Don't overlook other brand new weapons! Seasoned fighters have their own favourites among them but they all agree that these samples will make a wise investment into a professional collection and a reliable primary in a heated battle.
Golden M16A3 Custom
Golden Winchester 1887
Golden Honey Badger
Golden Steyr Scout
These guns are available via direct purchase and in Random boxes obtainable for Kredits and Crowns.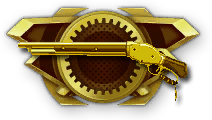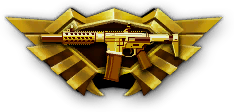 Finally, the Mega VIP-Booster for one day made its way to the shop. Go and see for yourself how useful it is before getting it for a longer period. Don't hesitate – you'll love it!
See you in game!
---
Discuss the article