Even more rewards in ranked matches!
2019-02-07 09:27:58
Soldiers!
A new ranked season's just recently started, and many of you have joined the race. Among a multitude of other rewards like the unique stripe, consumables and alike, you can also land a permanent Elite Desert Eagle for reaching the first league!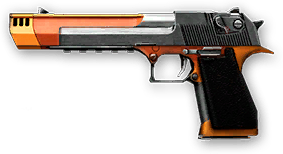 This pistol's one of the hardest hitting sidearms in the game, reaching up to 130 damage per shot. Take a moment to compare it to its regular version. The Elite sibling comes with an increased effective range and magazine capacity, making it one of the best go-to sidearms for casual and competitive players alike. Join the new ranked season and climb the ladder!
Want to learn more about this season? Read all about it in our article!
---
Discuss the article