Winter Holidays Pack
2018-12-18 18:59:42
Soldiers!
The biggest holiday of the year is just around the corner. Do you want to have a real flashy, fun celebration? Then you want the special Winter Holidays pack!
Pack includes:
FN Five-seveN Evil Santa (permanent)
AK-103 Evil Santa (permanent)
Benelli M4 Super 90 Evil Santa (permanent)
PP-19 Bizon Evil Santa (permanent)
AMP DSR-1 Evil Santa (permanent)
Christmas Claymores (50)
Christmas Grenades (50)
---
Evil Santa series
The weapons of the Evil Santa series have more than camouflage; they've got battle-appropriate holiday paint that will add some joy to the grimy existence of a soldier. The stats are identical to the original weapons, so you won't have any trouble taking out your enemies, and they'll help you get a whole bunch of achievements:








---
Explosives
This set is more than just pretty pieces, it's also got an impressive supply of grenades and mines. After all, explosions make everything better!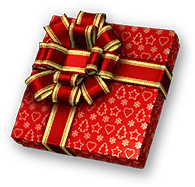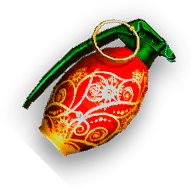 Miniature Christmas gifts, lovingly wrapped in holiday paper are the perfect present for a hapless enemy. It deals less damage than a regular mine, but it has one undisputed advantage, these little surprises can be used by every class, even medics and riflemen! Cool, right?
The Christmas grenades have a unique effect when they detonate, and they also look very festive! So festive that you just have to share them with your enemies!
---
Discuss the article